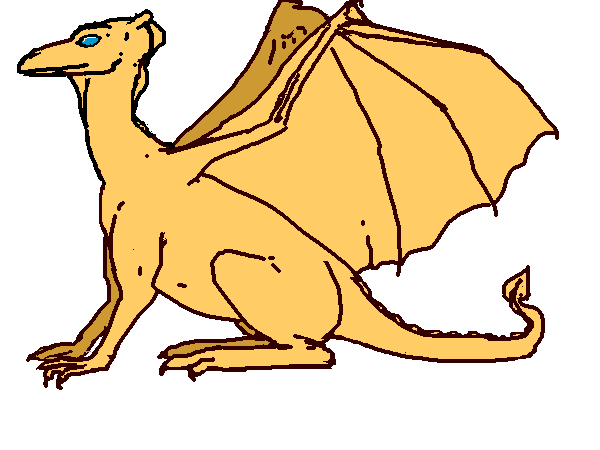 The Dragon's Appendages
Front legs have 5 taloned fingers (pentadactyl) that can hold things like human hands. Dragonets had 3, that came together like pinchers for hunting of fish and the like, but were engineered to the more appropriate grasping hand for eating of larger animals.
The front talons are retractable, but rear are not.
Dragons have short forelimbs which causes a lopsided gait when walking, and when resting they're usually on their haunches sitting.
Back legs have 3 toes.
Dragonkin have forked tails which hold the sphincter.
They can hold their excreta for up to five days in the event of illness, then go between to release themselves. If they can't after five days, then their riders (or pets in the case of fire lizards) will need to clean up after them.
The genitalia are concealed under a pouch like covering of skin under the connection of tail and body, which is only shown during mating.
A period of "proddiness" occurs before the female dragon rises. The signs depend on the mated team, but can be irritability, mood changes, affectionate, etc.
Golds and greens tend to deepen and brighten in hide color a day before mating, and blood a kill on the feeding grounds. Though greens don't always give such warning.
Greens rise about every six to eight sevendays. Fertile golds rise less, breaking out of deep sleep to fly to the feeding pens to blood a beast.
The rider urges her queen to not eat the meat, because that would weigh her down. The purpose of the mating flight is to have the strongest and fastest catch her, so she must be at her lightest but energized by the blood.
Golds tend to be possessive over the male dragons chasing her, which is why it's dangerous to have two Golds rise at the same time. They will battle to the death. Greens do not seem to have this problem.
The clutch is laid after about three months, and on the sands for about five sevendays.
---
To go back to chose another section of the dragon just go back.